Becca Yuré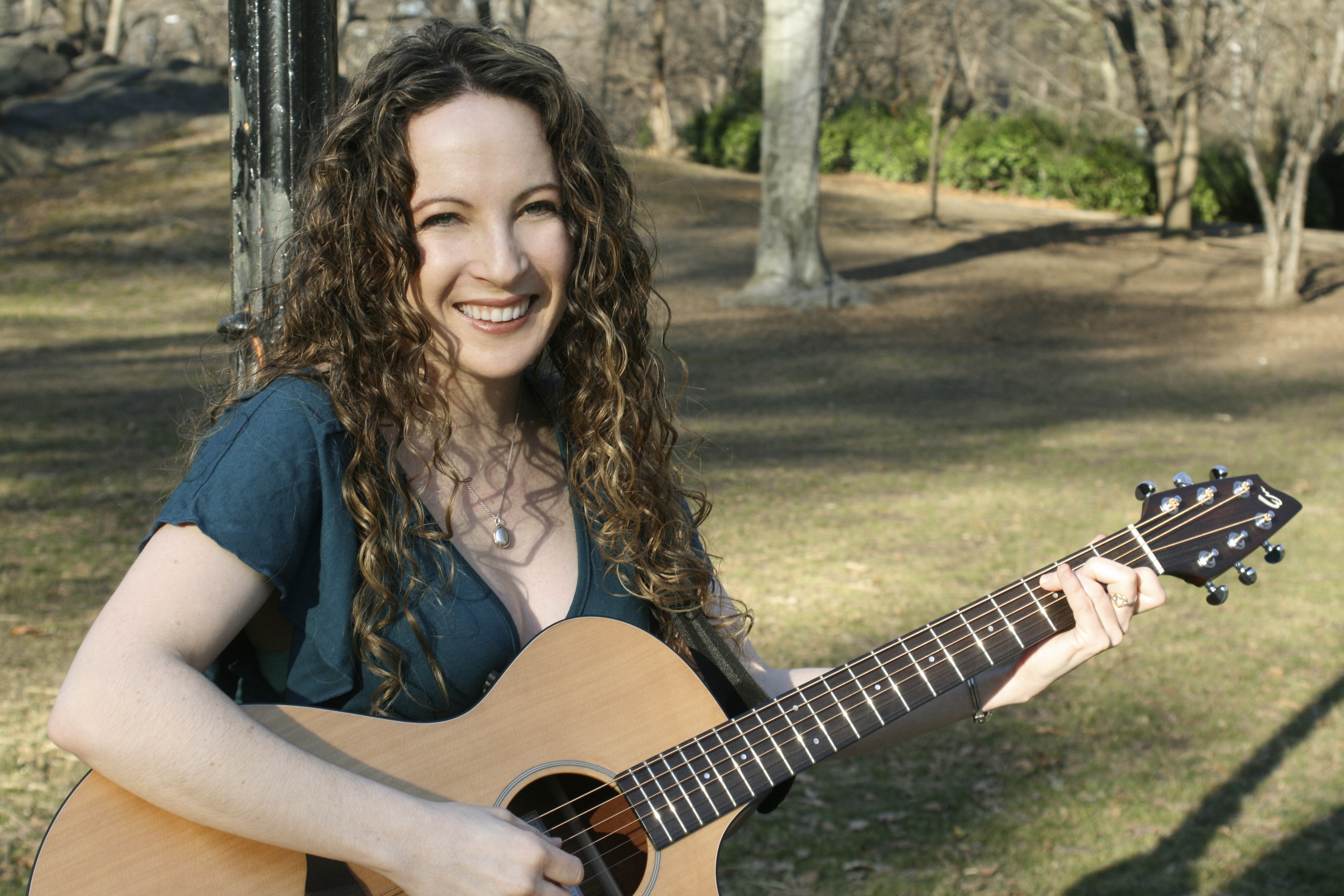 Becca actively performs throughout the City. In this Spotlight, she discusses her journey as a musician and songwriter.
When did you start playing guitar, and what inspired you to start?
I started playing the guitar a few years ago. I wanted to play the songs I write, but knew that carrying my piano around wasn't possible. I was also curious how the guitar would shape my songwriting.
What was it like when you first started writing your own songs?  What have you learned about songwriting since you began?
I started writing songs when I was a kid. This process has always been a way for me to work through how I feel about something. Until recently, I have written mostly lyrics. In the past few years, I have written the music as well. One of my mentors, Harriet Schock, said to me years ago that she believed that I could write the music. She asked me to sing the lyrics as I heard them in my head… so I did. This led me on a journey of listening to the music inside me and creating it on the guitar and piano.
If you could play a show with one famous singer/songwriter, who would it be?
Picking one of anything is not one of my strengths. I have been inspired by so many songwriters and I am sure I would have a lot to learn from each of them. A short, incomplete list would be: John Lennon, James Taylor, Joni Mitchell, Sarah McLachlan, Alison Krauss…
Do you have any advice for beginning guitar students who are contemplating performing for the first time?
It is really something special to share music. There is nothing more pure, no more authentic gift that you can give of yourself. I am a pretty shy person when it comes to revealing my thoughts and it has taken awhile to move through the fear of feeling like I am reading a diary on stage. Feel free to check out my blog which describes some of these beginning experiences: http://www.bysongstress.com
What's your favorite song that you've written so far, and what was the inspiration for it?
It is really hard to pick a favorite because each song is a different part of me. Each shares a different journey, a different conversation.
One of my favorites to perform has been a song titled, "Jacqueline." I wrote it for a woman who inspired me to live my life to the fullest. When I sing it, I feel connected to this woman who has since passed and it reminds me of the kind of person I want to be.
For the latest information on Becca's performances, like her Facebook music page: http://www.facebook.com/beccayuremusic 
*The links posted in this blog entry are accurate, but it is not possible to access these pages directly from the links in this page as the entire article was copied from the source.
To like my facebook music page, please click on the facebook icon to the right of the article here…  (It says "like me on facebook.")
Thank you so much for your support!