I hope you'll join me TONIGHT, February 16- 8pm, SideWalk Cafe,   94 Avenue A at East 6th Street to hear some of my original music. **NEW SONGS performed for the first time.                                   Be a part of the adventure!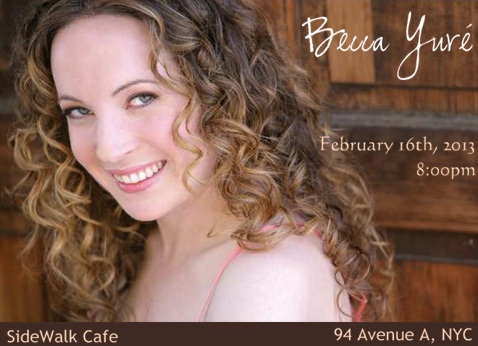 As I write- "It's Today" in the title of this blog entry,  my musical theatre self can't help but be reminded of the lyrics from Mame…
"There's a 'thank you' you can give life, if you live life all the way."
Thank you Jerry Herman!